Add Whatsapp: +86 131
23366487 Get Big Coupon
How to wear Air Jordan 1 low? Fashion Guide
2023-09-28
Air Jordan 1 Low, a shoe that has become a synonym for style. Even such a classic pair of shoes can be a big letdown if not matched properly. So, how to combine them perfectly with your closet to show the best version of yourself is the topic we are going to explore today.
If you still want to know how to pair the Yeezy 700, check it out: How do Yeezy 700 fit: Sizing and Decorations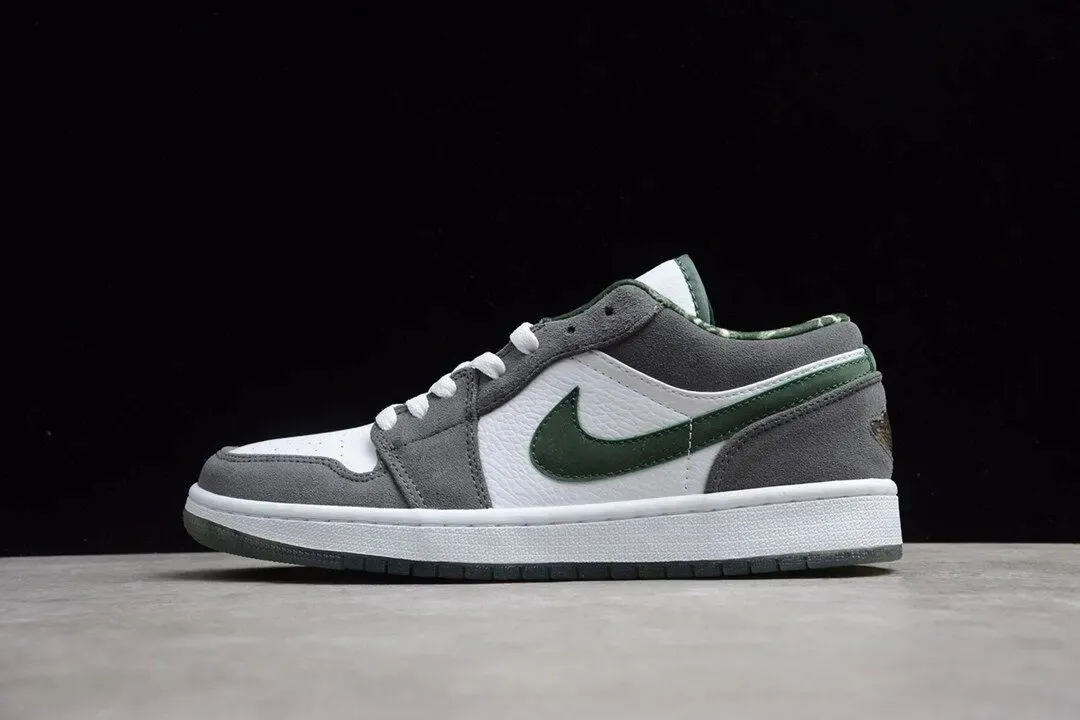 Features of the Air Jordan 1 Low
First, let's take a deeper look at the design of the shoe. the Air Jordan 1 Low features a simple low-top design, making it more suitable for everyday wear. The upper comes in a variety of color combinations, from the classic black and red to a variety of limited edition colors, there's always something that will strike a chord with you. This versatility is what makes it so versatile.
Everyday Casual
If you like casual style, the following can be your reference.
1.Pants: Jeans are your best choice, whether they are straight, slim or wide-legged, they go perfectly with the Air Jordan 1 Low. If you want a more casual look, then loose casual pants or shorts are also a good choice.

2.Top: You can't go wrong with a simple white T-shirt, but if you want to add some personality, a graphic T-shirt or a loose sweater is a great choice. When the weather gets cooler, a jacket or denim jacket can add some layers to your overall look.

3.Accessories: To complete the look, try a few accessories. A hat can add some street cred to your look, while a pair of socks that matches the color of your shoes can bring the look together. If you're a fan of backpacks, choose a minimalist backpack that can hold your daily essentials without stealing the spotlight from your shoes.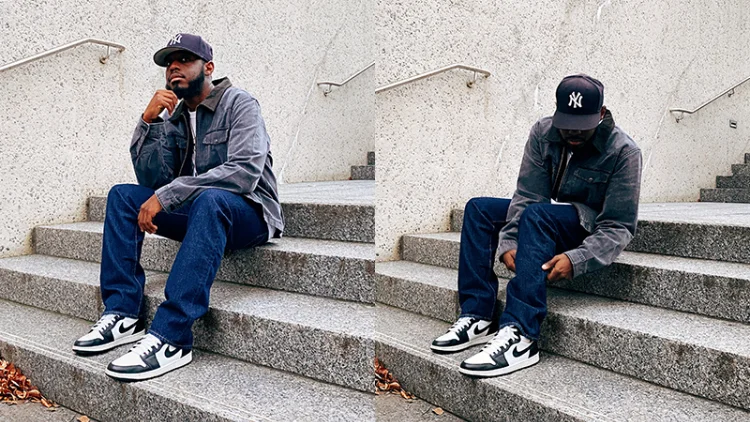 For formal or semi-formal occasions
Although the Air Jordan 1 Low originated on the basketball court, its classic design makes it adaptable to more formal occasions as well.
1.Pants: Casual suit pants are a good choice, especially those in more subdued colors. Straight-legged pants are also a good choice to show off the lines of your shoes without looking too formal.

2. Top: A well-fitted shirt or polo shirt will go perfectly with the shoes. If you want a more formal feel, then a blazer is essential.

3. Accessories: Belts and watches are key to adding a formal touch. Choose a belt that matches the color of your shoes, while a watch can add some sophistication to the overall look. If the occasion is more formal, a tie is also a good choice.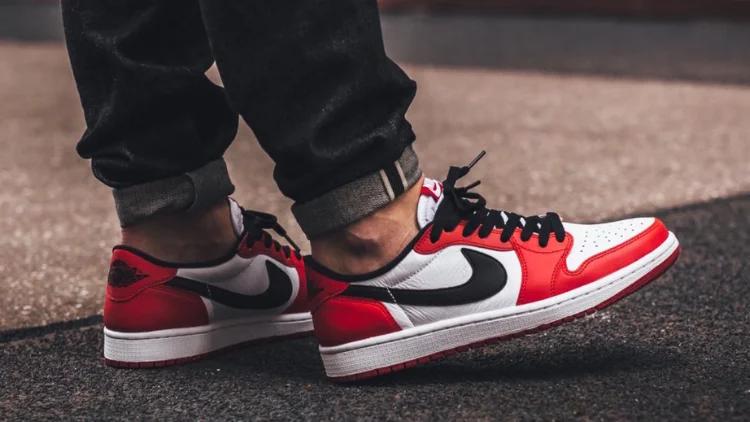 Seasonal Matching Suggestions
1. Summer: How to stay fresh and stylish at the same time on a hot summer day? Choosing some light materials, such as cotton and linen, can help you stay cool. Shorts and short-sleeved shirts are perfect for summer, they not only help you beat the heat but also show off your shoes perfectly.
2. Winter: How can you show off your shoes while staying warm in winter? Choosing some thicker materials, such as wool, can help you withstand the cold. Long pants and thick tops are a must in winter, while thigh-high socks can help you show off the lines of your shoes.
Color Matching Tips
1. Clothing that coordinates with the color of your shoes
Choosing clothing that coordinates or contrasts with the color of your shoes can enhance the overall visual effect. For example, if your Air Jordan 1 Low is red, then dark blue, gray or white clothing are good choices. These colors can contrast with the red and make the shoes stand out more.
2. Avoid color clash
Certain color combinations may look disharmonious. For example, red and green together may remind people of Christmas. Unless you intend to do so, it is best to avoid this combination.
3. Make use of neutrals
Neutrals such as black, white, grey, and brown can be paired with almost any color and are a jack of all trades in matching. When you're not sure how to match, choosing neutral colors is a safe bet.
Common Matching Mistakes to Avoid
1. Too Many Colors
Using more than three primary colors in one look can look overly complicated. To keep things neat and coordinated, it's best to choose two or three colors and make sure there is some harmony between them.
2. Clothing size
Wearing clothes that are too big or too small will not only affect your comfort, but may also make the overall look appear disjointed. Make sure your clothes fit well and show off your body lines.
3. Mismatched Occasions
Wearing sneakers to a formal event or wearing formal attire to the gym can look out of place. Make sure your ensemble matches the occasion so that you will not only look presentable but also more confident.
Related reading: Air Jordan 1 Style: Low, Mid, High
Conclusion
The Air Jordan 1 Low is a very classic shoe that can be worn for both casual and formal occasions. As long as you follow the advice above, you can surely find the most suitable match for you.
Company Info
User Center
Payment & Shipping
Newsletter